Executive course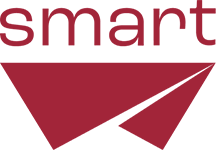 We have partnered with Banks Benitez to offer our clients exclusive access to the Smart Workweek platform, a leading online course for executives and teams with step-by-step guidance and resources on how to pilot a four-day week.
This provides smaller companies with the end-to-end support necessary to successfully transition to a four-day week, as well as an evergreen resource for larger organizations for ongoing reference, refreshing and retraining in smart working.
It contains 5 modules comprising 50 lessons of practical instruction for you and your executive team, via video and downloadable PDFs, covering pilot design, communications, announcement, rollout and implementation, and evaluation.
"Transitioning to a four-day workweek is not a one-time decision, it is an ongoing fitness. The Smart Workweek course serves as an evergreen resource for people at all levels of the company, to come back to practice the four-day workweek fitness that the time-bound consulting work introduces to the organization." – Banks Benitez, Associate Consultant, WTR CoE
You can buy the course as a standalone product, or packaged with additional coaching and consultancy support. Get in touch here to find out more.